New Varieties

Manistee (MSL292-A)
Developed at Michigan State University in cooperation with the Michigan Potato Industry Commission as a variety to be used in potato chip processing. Manistee Data Sheet
Demonstration Storage Facilities
Construction of our first demonstration storage facility was completed in 2000, with a second facility constructed in 2009. The facilities became a reality as a result of funds from Michigan potato growers and through USDA grants. The ability to store at a commercial scale provides growers with the ability to see first-hand the effects of climate variables on potatoes in storage.
Today we continue to test new varieties at the facilities and are also focusing much of our efforts on the long-term viability of potato production in Michigan. Efforts to understand the effects of potato production on soil health, the identification of ways to reduce water usage and identify best management practices for potato production continue to be in our sights.
Field Days


Providing growers and industry partners with current information on management recommendations, pest risks to the current crop, and seeing new varieties are the focus of the annual field days.

The events are held during August at locations throughout the state.
Industry Research Reports
Includes reports on the various research projects being funded by the Michigan Potato Industry Commission with grower dollars.

Projects range from genetics and varietal development, entomology, pathology, soil health, nutrient response and storage activities.

View past reports here
View the 2020 Potato Research Report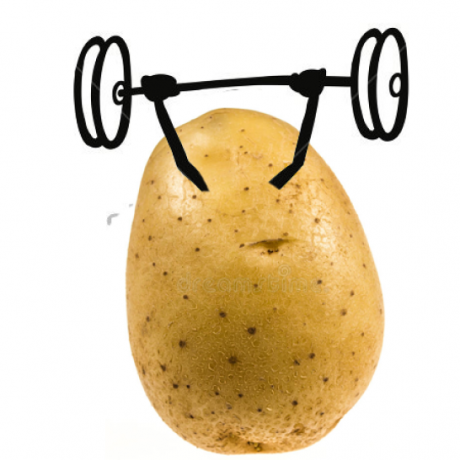 Research Priorities
Development of alternative management and detection methods for emerging issues, currently:

Dickeya dianthicola
Potato virus Y (PVY)
Mop Top Virus vectored by Powdery Scab

Improving soil quality and health in potato management systems with emphasis on beneficial soil microbial activity, fertility, cover crops and organic amendments
Genetic improvement through variety development and trials for traits to improve

Storage management
Commercialization
Resistance to Colorado Potato Beetle, other insects, and diseases
Reduced invertase levels to address acrylamide
Consumer taste preference
Size profile

Integrated management of soil, seed and foliar borne diseases to reduce vine and tuber rotting in potatoes, in particular addressing late blight and emerging new diseases
Improved resource use efficiency and sustainability in modern potato production (water, phosphorus, nitrogen and calcium)
Development of new weed control management strategies in potato to address resistance, volunteers, variety herbicide sensitivity and invasive species
Monitoring and managing insecticide resistance of Colorado Potato Beetle and other emerging pests

Developing alternative managing strategies for current controls

Post-harvest handling of potatoes (controlling storage pathogens and storage issues including new sprout inhibitor development)
Improve the use of technology to better understand abiotic and biotic stress to increase resilience in potato production systems
Investigate the factors that influence stem number and tuber set in potato.These factors include, but are not limited to: ethylene exposure, application of growth hormones, any factors influencing physiological age, thermal time and storage practices that may alter seed age
Current Research Projects
Long, Christopher - Screening of yellow flesh and red skinned potato varieties for adaption to a MI production environment
Long, Christopher - Screening of Novel Russet Varieties for Adaptation to a Michigan Production Environment
Douches, David - Enhancing potato quality through genetic improvement and variety development
Willbur, Jaime - Improvement of integrated strategies for potato foliar, seed and postharvest disease concerns in MI
Burns, Erin - Evaluating new potato varieties for herbicide sensitivity and layering soil residual herbicides for troublesome weed control in potatoes
Quintanilla, Marisol - Effect of biological soil amendments on soil nutrient content and beneficial microbial communities and its influence on potato early die complex
Szendrei, Zsofia - New strategies for managing Colorado potato beetles in MI
DeDecker, James - Targeted potato research within MI's Upper Peninsula to meet producer needs and increase growth of the MI potato industry
Steinke, Kurt - Phosphorus use guidelines for potato soil fertility and plant nutrition-year 2
Rosenzweig, Noah - Integrated management of soil and seed-borne diseases of potato in MI
Basso, Bruno - Developing yield maps in potatoes using thermal imagery to understand how in-season spatial variation of growth affects tuber development and yield
2020 MSU Potato Outreach Program Variety Trials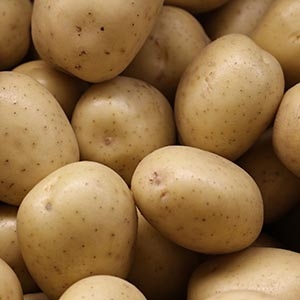 View statewide and site-specific data on 52 chipping varieties with comparative data from nine different locations in Michigan.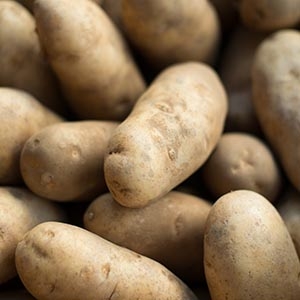 View statewide and site-specific data on 41 russet varieties with comparative data from ten different locations in Michigan.
2020 Non-russet Tablestock Variety Trials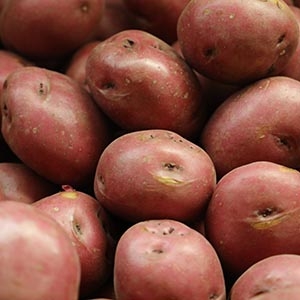 View statewide and site-specific data on 77 varieties including yellow-skinned, red-skinned, round white, and novelty varieties from different locations in Michigan.