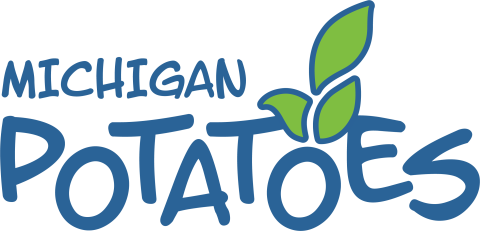 MPIC was formed in 1970 by the Michigan legislature as the state's potato research, promotion, and education organization.
The Commission members, appointed by the Governor, are charged to use the funds assessed on growers and shippers of Michigan potatoes to promote an economically viable potato industry in Michigan.
Committees of the Commission include:
     • Storage and Handling
     • Fresh Marketing
     • Research
     • Variety Release
Research
At the root of the Commission's mission is the commitment to ensure that cutting edge research is being conducted in Michigan to address the core concerns of the industry. From the development of new varieties to ensuring that modern production practices continue to have a minimal impact on the environment, significant portion of resources are committed to key research efforts.
 
Each growing and storage season research efforts take place in all corners of Michigan to address concerns and validate the value of future varieties.
 
At the Michigan Potato Industry Commission Cargill Demonstration Storage Facility in Montcalm County and in fields across the state, new potato varieties are assessed to grow well in Michigan.
 
Every year growers and shippers of potatoes along with potato chip manufacturers and industry partners gather in August to identify key issues affecting the industry during the Montcalm Field Day and set the direction for future research.
Learn more about our research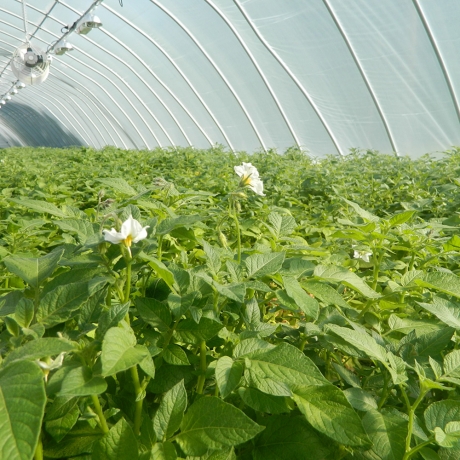 Promotion
Most store-brand potatoes in Michigan are locally sourced. Michigan potato farmers purchase their supplies locally and many are involved in community service.
 
Michigan's climate and geography provide abundant amounts of rainfall and groundwater for potato cultivation. Michigan potatoes are proudly grown in the Great Lakes Basin with naturally pure water, in pockets of sandy soil formed by glaciers 14,000 years ago – making great conditions for potato cultivation.
 
Michigan potatoes are grown in over 40 counties across the state, from Iron Mountain to Sturgis and Monroe.
From mid-July through late October, potatoes are harvested across Michigan. Some of our potatoes go directly to market and others into storage, which means Michigan potatoes are available almost year-round.
 
Michigan potatoes travel much shorter distances from farm to consumer than those from popular potato states, resulting in a smaller carbon footprint.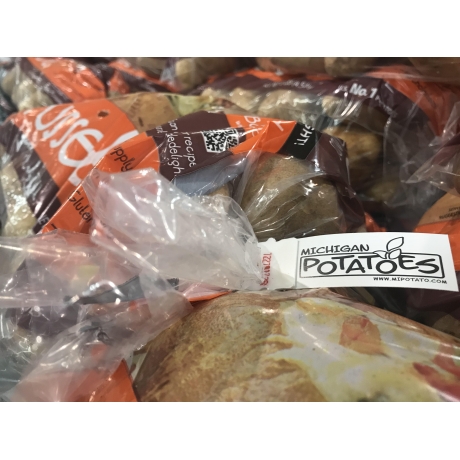 Education
Telling the story of the nutritional value of the potato, helping consumers understand how potatoes are produced and sharing how Michigan's potato industry contributes to our state's economy are just a few of the educational efforts of the Commission.

Resources are available from our office to assist for educational programs including children's activity guides, recipes, nutritional information, and other items.

Teachers can download or purchase a copy of the lesson plan on potato nutrition called "What's Going On Down Under Ground? Michigan Potatoes: Nutritious and delicious".