Political Outlook with Baldly Bipartisan
Politics and public policy discussions today feel anything but civil, but they can still be cordial and even funny. That's what Baldly Bipartisan does.
Adrian Hemond, a Democrat, and John Sellek, a Republican, are two of Michigan's top political consultants and news analysts. They will go in-depth about what happening all the way from the Michigan House to the White House. 
General Session 3
Thursday, February 1
9:00am-10:30am
Sign Up for the Conference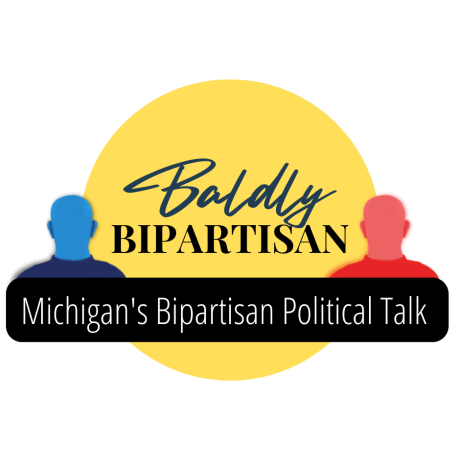 John Sellek & Adrian Hemond
John Sellek (left) is CEO of Harbor Strategic, a public affairs & PR firm. Recently named as one of Lansing's Most Effective Public Affairs Professionals by MIRS News, John's political and public relations skills come from advising two Republican speakers of the House, serving in a governor's policy shop, running public relations for two attorneys general and leading statewide campaigns. John is a regular analyst of Michigan's public policy environment for state and national media.
Adrian Hemond is CEO of Grassroots Midwest, which he founded in 2013 after acquiring a broad range of expertise in politics and policy. A former political science instructor at Saginaw Valley State University, Hemond was Chief of Staff to the Michigan House Democratic Minority Leader in 2013 and served as a lobbyist with Governmental Consultant Services, Inc. (GCSI) He is known as one of the most effective political strategists in Michigan.