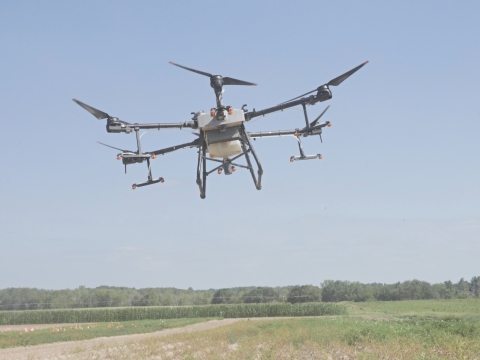 Members of the Michigan potato industry gathered at the Montcalm Research Center near Lakeview Aug. 3 for the 2023 Montcalm Field Day.
After enjoying coffee and doughnuts, keynote speaker Dr. Chris Winslow, director of the Ohio Sea Grant program, kicked things off by offering insight into how his organization works to monitor and protect the ecosystems of Lake Erie. Water use and conservation will be key factors in Michigan agriculture and legislation in the coming years.
Attendees then made their way to the field for a pair of presentations. Kurt Steinke of Michigan State University (MSU), an Extension specialist and associate professor of soil fertility and nutrient management, was joined by Sackett Potatoes agronomist Casey Carr to update on phosphorus studies in chipping potatoes.
Also, Jaime Willbur, MSU disease management specialist and associate professor, shared updates on disease pressure this growing season, including noting that Michigan has escaped any positive late blight tests thus far. Willbur also said the smoke Michigan has experienced from the wildfires in Canada can lead to plant damage and passed around an example of what smoke damage looks like in a potato plant.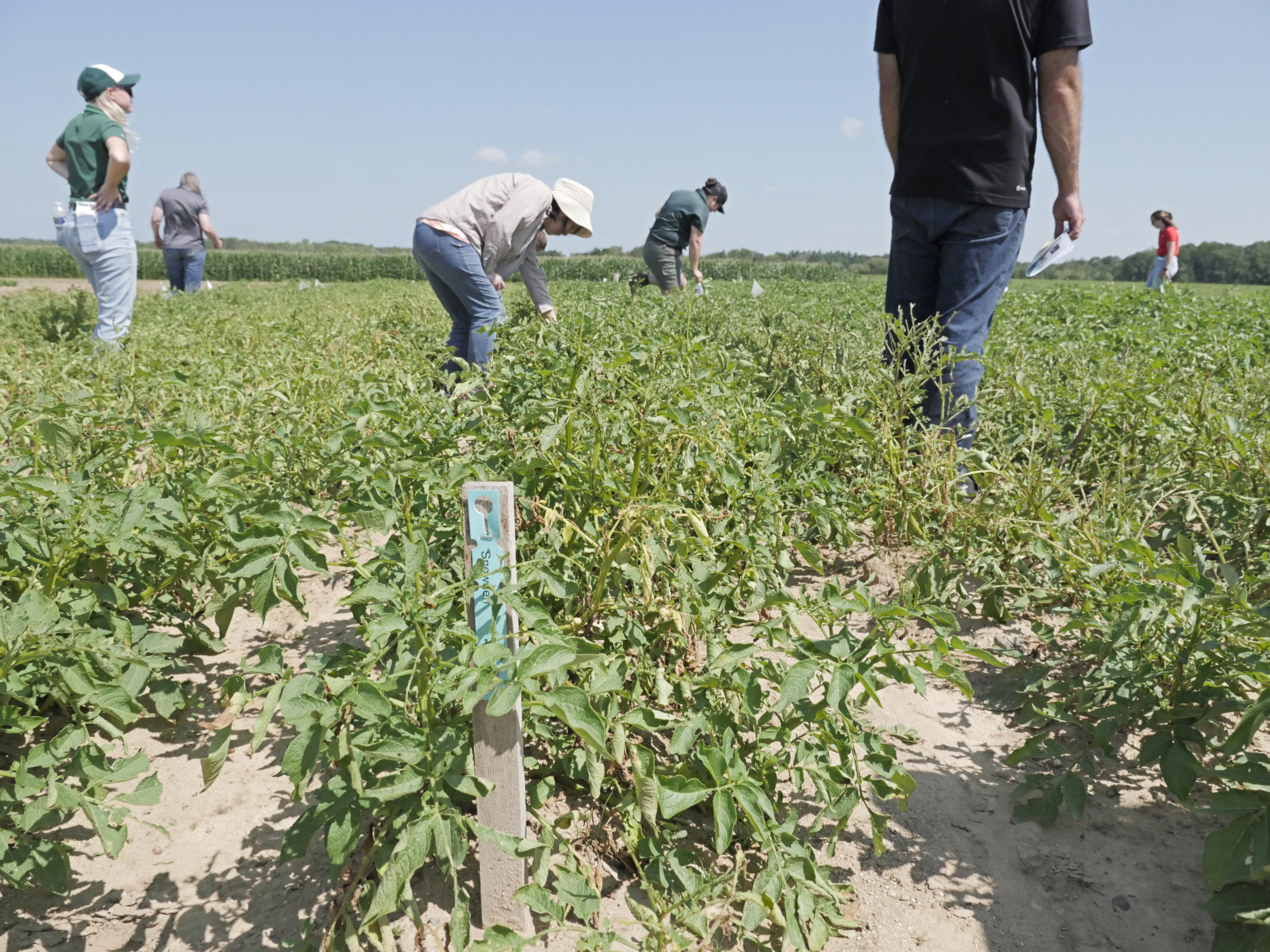 MSU weed specialist Erin Burns shared updates, and MSU entomologist Zsofia Szendrei took attendees into the field to get a first-hand look at insect damage, including from the Colorado potato beetle.
Finally, Marisol Quintanilla of MSU shared updates on the work she's doing with manure, compost and early die complex. Quintanilla's team recently was awarded a $750,000 USDA NIFA grant to further their work on the subject.
All researchers made note of the extremely diverse weather Michigan has experienced during the 2023 growing season, which includes the driest May and June on record, which was followed by the wettest July on record.
Kirk Babcock, owner of Aerial Ag Technologies, was on hand to provide an exciting drone demonstration. Babcock used a battery-powered DJI agriculture drone sprayer to distribute water throughout a small plot in a matter of seconds. Babcock noted that drones are "another tool in the toolbox" for growers and can be effective in hitting fields near tree lines or hard-to-reach areas for planes.
Montcalm Field Day is hosted by the Michigan Potato Industry Commission and Michigan State University Extension. CEU and RUP credits were available for attendees.