Advancing the Michigan Potato Industry Through Potato Variety Commercialization
This session will provide growers with current variety trial results on russets, reds, yellows, and round white potato varieties for tablestock utilization. Data will be presented that will assist a grower in selecting the latest public or private industry variety that will increase grower sustainability and raw product quality to meet contract requirements.
Wednesday, January 31
11:00am-12:00pm
Sign Up for the 2024 Winter Potato Conference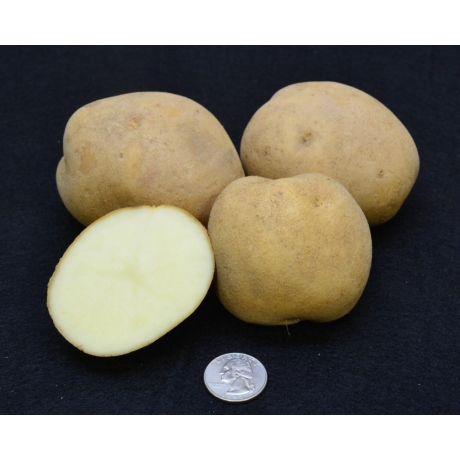 Chris Long
As senior potato specialist and leader of the Potato Outreach Program (POP), Chris Long serves as the liaison between the Plant, Soil and Microbial Sciences Department at Michigan State University (MSU) and the Michigan Potato Industry Commission (MPIC). As lead of the POP, Long works to cultivate the potato industry through applied collaborative research. This is achieved through on-farm research and demonstration trials, grower focused informational meetings, and industry directed publications. POP's responsibilities include conducting on-farm variety trials, coordinating research with faculty, agri-businesses, and potato growers to achieve the application of newly developed technology.
Long also coordinates the annual research farm field day at the Montcalm Research Center. Long also serves as the coordinator of the B. F. Cargill Demonstration Storage, coordinator of the MPIC Research Report, and co-operator in the MSU Annual Variety Day. Long is an Ex-officio Board member of the MPIC and Michigan Seed Potato Association. Long serves on the following industry related MPIC committees: Storage and Handling Committee, Research Committee, and the Variety Release Committee. The POP also conducts the national SNAC International and National Fry Processing Trials in Michigan. Long is a program manager for the Potatoes USA National Chip Variety Trial Program (NCVTP) and a technical advisor to SNAC-International on potato production topics.