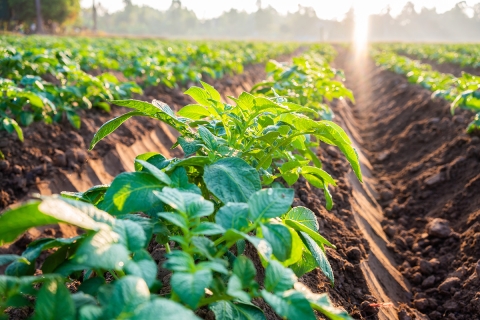 The U.S. Supreme Court's ruling limiting the Environment Protection Agency's (EPA's) ability to regulate carbon emissions from power plants is not expected to alter Michigan's course.

Gov. Gretchen Whitmer was disappointed in the court's 6-3 ruling in West Virginia v. Environmental Protection Agency, but said it will not deter Michigan from taking action to address climate change and create "good-paying clean energy jobs, and protect our clean air and water."

"The goals of the MI Healthy Climate Plan I laid out earlier this year will ensure that no matter what happens in D.C., we will take strong, decisive action here in Michigan to defend our Great Lakes, clean up pollution, and power our economy to new highs along the way," she said in a statement obtained by MIRS. 

Mike Alaimo, director of environmental and energy affairs for the Michigan Chamber of Commerce, said the court's order is "a signal that the creation of the MI Healthy Plan is an important roadmap," but the next step is working with the Legislature to ensure they have meaningful feedback as they work toward crafting policies.

And at that table, he noted, should be other interested parties affected by those future policies or regulations so that "meaningful and pragmatic action" is achieved.

That, Alaimo explained, means the policies need to be market driven and technology neutral rather than winners and losers based on ideology.

"This should be about accountability and yes, states' rights as well," he said. "I think really … what the Supreme Court was saying is we don't want to see rules that expand the authority of the federal government being created by unelected bureaucrats. …

"This is about where there are technologies and regulatory solutions that reduce our economy's carbon intensity – let's push for those," Alaimo added.

Courtesy: MIRS
Chief Justice John Roberts Jr. delivered the Thursday opinion, which held the Clean Air Act does not give the EPA broad authority to reduce power plant emissions that contribute to global warming.

"A decision of such magnitude and consequence rests with Congress itself, or an agency acting pursuant to a clear delegation from that representative body," Roberts wrote.

Justice Elena Kagan dissented, writing the decision strips EPA of the power given by Congress to respond to "the most pressing environmental challenge of our time."

"The Court appoints itself – instead of Congress or the expert agency – the decision maker on climate policy," she wrote. "I cannot think of many things more frightening."

Justices Sonia Sotomayor and the now-retired Justice Stephen Breyer joined Kagan's dissent.

The Thursday ruling is opposite a 2007 ruling in Massachusetts v. EPA, which held the Clean Air Act last passed in 1990 gave the EPA powers to begin to address climate change and greenhouse gases. 

States can cut emissions from power plants in a handful of ways, including rules that require utilities to buy certain amounts of energy from renewable or non-carbon sources.

Michigan is part of the U.S. Climate Alliance, in which 24 governors pledged to collectively reduce greenhouse gas emissions by at least 26% to 28% below levels from the year of 2005 by 2025 and at least 50% to 52% below 2005 levels by 2030.

Whitmer's MI Healthy plan seeks interim reductions of 28% by 2025 and 52% by 2030. The ultimate goal is net-zero greenhouse gas emissions sooner rather than later, but no later than 2050.

The MI Healthy plan, unveiled in April 2021, has six pillars: commit to environmental justice and pursue a just transition; clean the electric grid; electrify vehicles and increase public transit; drive clean innovation in industry; repair and decarbonize homes and businesses; and protect Michigan's land and water.

The U.S. Climate Alliance called the court's ruling a "regressive decision" that makes clear that "the actions of governors and state legislatures are more important than ever before."

For Love of Water, the Great Lakes Business Network, the Michigan League of Conservation Voters, the Michigan Climate Action Network and others decried the court's ruling, saying the court ignored legal precedent in favor of political agendas.