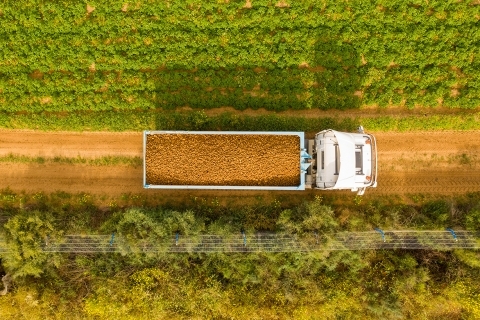 Chip potato supplies will be tight for at least another week. Chip potato movement from Michigan is expected to pick up this week as the harvest moves north. The crop is in good condition and early yields are average to a little above average.
US potato crops appear to be in good condition for the most part. However, crop development has been delayed in several regions by cold and wet spring weather. Growing conditions have been mostly favorable across the country during July. The recent heatwave may be taking the top off yields in the Columbia Basin and Idaho. A few growers in the Columbia Basin have started light digging, but the general harvest is not expected to get underway until next week.
US packers shipped 1.142 million cwt of table potatoes during the week ending July 30, 2022. That is down from 1.475 million cwt a year earlier. Michigan packers shipped 29,000 cwt of potatoes during the week ending July 30, 2022. That is up from 4,300 cwt during the same week in 2021. Last week's Michigan shipments were all Russet potatoes.
The weighted average shipping point price for Idaho Russet Burbanks is $44.34 per cwt, up from $39.76 per cwt last week.