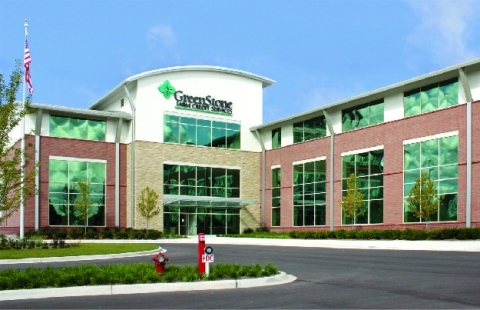 The mission at GreenStone Farm Credit Services is simple: to support the rural communities we call home. The member-owned cooperative does this by providing producers with reliable and consistent credit and financial services, crop insurance to help protect your bottom line, and tax and accounting services so you can spend more time in the field and away from the office.
Lending: GreenStone understands agricultural finance in ways unmatched by any other financial entity. Whether you're ready to buy a parcel of land to farm, need a new piece of equipment, or are ready to build your dream barn, GreenStone has financing options available for you.
GreenStone is committed to providing flexible loan options and mentorship opportunities for young, beginning, and small farmers through its CultivateGrowth program.
Crop Insurance: GreenStone understands the unpredictability that farming brings – from weather to climate, and everything in between. It's important to keep your crops and your bottom line protected. GreenStone brings a century of experience and exclusive tools you cannot find anywhere else to create a crop insurance policy that's customized just for you.
Tax and Accounting: Experience tells GreenStone that time is a precious commodity on the farm. That's why GreenStone's team of tax and accounting experts does the work for you. From bookkeeping to payroll services, they have you covered – so you can spend more time on the tractor.
#PartnershipPays: GreenStone is also committed to giving back! The co-op has returned $840 million to our customers over the last 18 years through its Patronage program. It's their way of rewarding their customer-owners based on their financial success. GreenStone believes that the achievements of the company should benefit its members. 
GreenStone is ready to go the extra acre for you. Get started today by logging onto www.GreenStoneFCS.com or by calling 800-444-3276!
{Sponsored Content.}