Enhancing IPM Strategies and Nematode Update
Enhancing Integrated Insect Pest Management Strategies in Potatoes
Neonicotinoid insecticides have been the most common management tool for insect infestations in cultivated potatoes for over 25 years. The relative ease of applying neonicotinoids at planting coupled with inexpensive, generic neonicotinoid formulations has reduced the incentive for potato growers to transition from these products to other mode of action groups for full season insect control. Continuous use of neonicotinoids has resulted in resistant populations, nontarget effects, and environmental contamination in several production areas of the U.S. Continued reliance on neonicotinoids will accelerate the severity of these issues, and novel approaches are warranted to increase the sustainability of the industry. These increasing concerns have elevated the importance of proactive pest management programs that integrate non-neonicotinoid insecticides. In this session, you will learn about a new multi-state project that investigates more sustainable agricultural solutions for pest management and improves socioeconomic factors for potato growers.
Updates on Nematode Management for Potatoes
Dr. Marisol Quintanilla of Michigan State University will present results on current and past trials for control of nematodes and potato early die in potatoes.
Wednesday, January 31
10:15am-10:45am
Sign Up for the 2024 Michigan Winter Potato Conference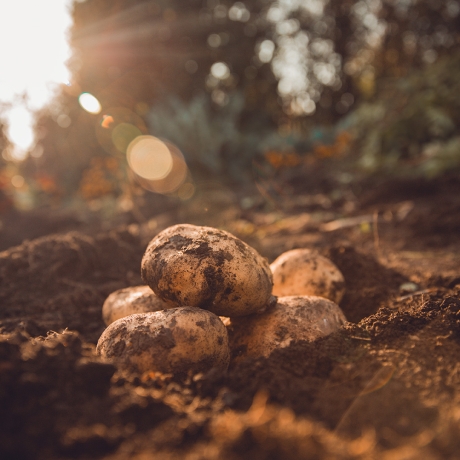 Zsofia Szendrei and Marisol Quintanilla
Dr. Zsofia Szendrei received her Ph.D. in entomology from Michigan State University (MSU) in 2005. In 2009, she began her current position as the vegetable entomologist in the Entomology Department at MSU. She is now a professor with a 50% extension, 40% research, and 10% teaching appointment. Her lab focuses on the ecology and management of arthropods in vegetable production with research themes in pollination, chemical ecology, biological control, habitat management, and behavioral pest management.
Dr. Marisol Quintanilla is a nematologist at Michigan State University. Her work focuses on finding solutions to nematode problems in diverse crops in Michigan and beyond. She has a Ph.D. and master's degree from Michigan State University.