Biostimulants, Microbials, and Biological Nitrogen Fixation
Commercial biostimulants and microbials are becoming more common in production agriculture. Biostimulants come from many sources, such as plant or animal extracts, and contain substances that stimulate a plant biological pathway, provide, or elicit plant hormones and/or may add nutrients. Microbials are living organisms. Examples include bacteria, fungi, protozoa, archaea, and others. They can form symbiotic or asymbiotic (free living) relationships with plants to enhance productivity. These organisms help make nutrients available, stimulate plant growth, or extend plant root influence. Some microbials can fix nitrogen, and Gluconacetobacter diazotrophicus (Gd) is one of them. Gd is a food-grade, nitrogen-fixing bacteria that was discovered in sugarcane which can form a symbiotic relationship with most crops. Within the plant, Gd is often found near the chlorophyl and supports photosynthesis. Academic research with Gd has demonstrated improved photosynthesis, respiration, water use efficiency (WUE), and nitrogen use efficiency (NUE). Nitrogen is a major input with potato production and has economic and environmental concerns associated with its use. Gd offers a tool to combine productivity with environmental stewardship.
Thursday, February 1
12:10pm-12:40am
Sign Up for the Conference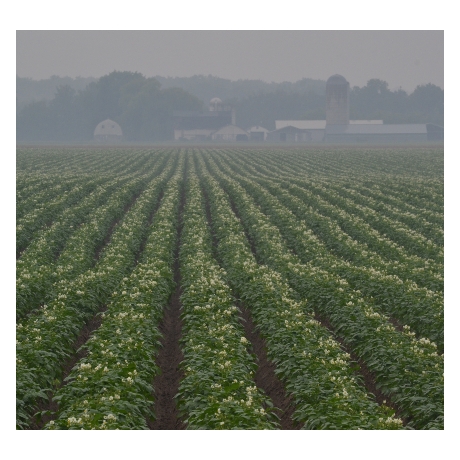 Dr. John Squire
Dr. John Squire is from South Jordan, Utah. He attended Utah State University to gain bachelor's and master's degrees and then attended Michigan State University to earn a Ph.D. in crop and soil sciences.  He lived with his wife and children in River Falls, Wisconsin, for 24 years, where he worked in the ag industry. Squire was employed as an agronomist/forage specialist for LG Seeds, then an account manager with Forage Genetics for nine years apiece. He spent four years combined with United Suppliers and WinField United (merger) in technical support and product development. It was while working with WinField United, that he learned about Envita in 2017 and has been influential and supportive of bringing Envita to market in the U.S. Squire was research and technical lead at YieldMaster Solutions and is now the U.S. technical agronomist for Azotic North America working with Envita.